7 Ways to Quit Social Media Addiction
Superadmin
|
|
0 Minute Read
|
Review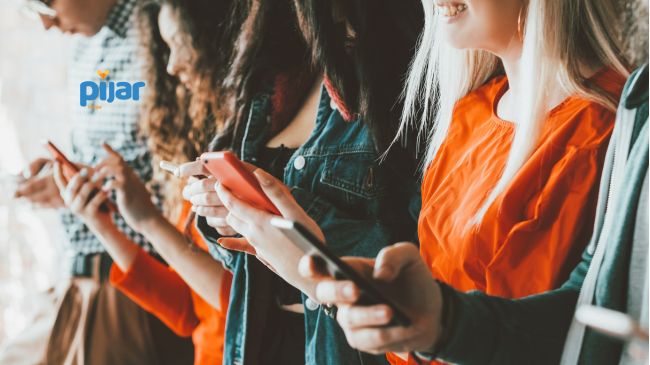 Are you the kind of person who is spending most of your time in front of the screen scrolling down the latest TikTok trends? Or are you looking for your phone right away after you wake up in the morning and checking if someone was contacting you at the time you were not available? Whether it is the former or the latter, you are most likely to be addicted to social media. 
What is social media addiction?
In 2017, it is estimated that 210 millions of people in the world suffer from social media addiction. Well, maybe one of them is you or me or your best friend. 
The American Society of Addiction Medicine defines social media addiction as a behavior where a person becomes compulsively attached to social media despite the negative impacts they have made to people. It should be mentioned that research has shown that sharing personal information in social media can trigger a dopamine response in the brain. This response is similar to the way drugs or alcohol trigger the hormone which causes the feeling of wanting more and ends up as an addiction. Sounds horrific, isn't it?
What causes social media addiction?
Before jumping to the ways to quit social media addiction, we have to recognize the cause of this illness. Unsurprisingly, research found out this addiction is caused by low self-esteem, personal dissatisfaction, depression and hyperactivity, and lack of affection. 
People in the age between 16 and 24 are most likely at the highest risk because they are more advanced in using such technology than older or younger people. They can constantly check their notifications from social media thoughtlessly.
There are several factors that keep young people stay in front of the screen:
Fear of Missing Out (FOMO)
Adolescents nowadays cannot imagine a life without internet connection. They are afraid of missing out on some trends just like they are left out on some important occasions. 
Loneliness
Admit it or not, more and more people feel safe and comfortable in cyberspace rather than in the real world. They chose to be anonymous and avoid the feeling of loneliness by wandering around the social media where they find connectedness with other people online.
Boredom
Sometimes young people want to get out of boredom by simply connecting with others online. Little did they know that this shortcut will limit their access to creativity.
You might like this: 10 Cara Belajar Efektif untuk Ujian
Often known as social media detox, here are some proven ways to reduce the amount of time you spend online in order to gain your supreme focus in the present moment.
7 Ways to Quit Social Media Addiction
1. Turn off your notifications
Switch the Do Not Disturb mode on your phone and feel the difference. Sometimes it is easier to reply to the favor right away after the notifications are received. However, are they necessary though?
Most of the time social media users are waiting for the notifications for the reason that they do not want to miss something, not because it is important for their own selves. Let's put an end to this FOMO lifestyle and concentrate on the daily tasks and routine.
We have lots of homework waiting, right?
2. Set time limit
Still craving that cyberspace connection? It is okay. Just set a time limit you spend on social media. 
Several phone brands have the special setting and feature for this circumstance. Let's say you set the limit for Instagram scrolling for one hour a day, which equates to seven hours a week. That is an improvement. Just do not be tempted to add one extra hour at the end. To make the most out of it, you have to customizee the time based on your dependence on social media. Do not be so strict for the initial attempt, we will do it step by step.
You might like this: Simak 8 Tips Fokus Belajar saat Puasa Ini, yuk!
3. Get a new hobby
Or should we say, go get a life? 
Jokes aside, you have to acknowledge that there were plenty of things to do before social media existed. Reading books, painting, hanging out with friends, watching movies, and so on. We had it so good.
Think about the skills you have always wanted to learn but insist that you have no time as an excuse. You will be surprised at how much free time you have in reality. Another task unlocked: resist the temptation to share your progress in social media. 
4. No phone on bed
We all know this is hard but let's not deny the truth that endless scrolling through social media at night ruins the sleep pattern and schedule. Not to mention the effect of this is a major change in mood and anxiety which can lead to considerable mental health problems.
Before bed, put your phone on the other side of the room or in the other room. It will prevent the urge to check because it is out of your reach. 
5. Delete social media apps you no longer use
Haven't checked Facebook for years? Get rid of it. This will reduce the amount of time that you spend reading the notifications that can steal your attention. Besides, it will save your battery percentage too!
You can download the app later if you need it again. Just keep the ones that are important for the connections with family and friends. Other than that, their existence must be evaluated reflectively based on your need at the moment. Also, consider if there are any applications that can just stay in other devices. Such as in personal computers, laptops, or even tablets. 
6. Social media is not your entire world
Time to stop overthinking about your post planning. Sometimes we put too much weight on personal social media appearance and get stressed building the image we try to fit in for a mere validation. Although it is good to upgrade our personal branding online, overwhelming can occur on the way. Why stop thinking about this for a moment and seek mindful offline alternatives? There must be clubs and organizations your school provides to support your interest.
7. Put a habit tracker
Since this is a new habit that you will adopt, it can get better if you track down the progress you have made. Just keep in mind that no one has to be perfect at the first try. Remember, one thing at a time.
You might also like: 8 Cara Menghafal dengan Cepat dan Efektif
___________________________________________________________________
Those are several things you can do to break your unhealthy addiction towards social media. 
Besides things above, you certainly can make use of your phone by downloading Pijar Belajar, an application which can support your academic life at school. Download it at Google Play and you will be amazed at the time you spend on social media is in fact a huge amount which you can spend to study school materials!
References:
7 Easy Ways to Detach Yourself From Social Media, Phoebe Avison and Mia Mercado, https://www.bustle.com/life/144893-7-ways-to-stop-your-social-media-addiction, 2022
6 Ways to Beat Social Media Addiction, Isabella Ward, https://www.itstimetologoff.com/2020/10/25/6-ways-to-beat-social-media-addiction/, 2020
How to Break Social Media Addiction, or Spend Less Time Online, Kelly Burch, https://www.insider.com/guides/health/mental-health/how-to-break-social-media-addiction, 2021
Causes of Social Media Addiction, Social Media Victims Law Center, https://socialmediavictims.org/social-media-addiction/causes/
Seberapa bermanfaat artikel ini?